Judy Elias Fine Art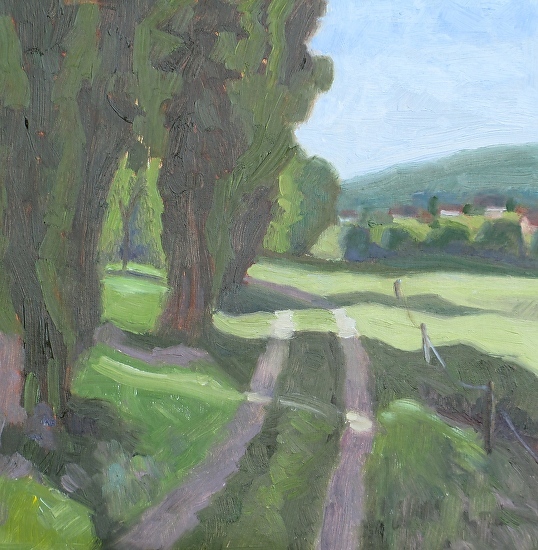 Judy Elias- artist statement
I am in a very exciting time in my art career right now. It seems that I have come full circle from when I began my formal training. I have been creating art since I was old enough to hold a crayon, and it has just taken over my life at this point. I think I realized in the 6th grade that I wanted to study art and make it my career. The art teacher at Sidney Lanier Jr. High school in Houston, Texas, encouraged me to enter a contest which had to do with illustrating what we were studying in history class at the time. The subject was slavery, and I drew and painted slaves with their faces and arms raised to the sky crying for freedom. I won the contest and have been in the process of studying art to this day.
When I mentioned coming full Circle earlier, I meant that I started in transparent watercolor and then decided to try oil paints and now I am experimenting with transparent oils. I have tried encaustic, pastels, and collage. I have experimented with many other styles of art from abstract realism to traditional , trying to find what was the perfect medium and style for me. About four years ago, I decided to paint everyday and have seen a huge change in my art since then. It is, at times, a frustrating process, but also a hugely successful and rewarding one.
For a couple of years I concentrated on painting in plein air street scenes with architecture, then I added people going about there daily routines to these paintings. Next came series of related paintings. I recently completed a series of
"Tables for Two". These were based on photos I took all over the world, from NYC to Paris and back. " I have a lot more series planned. I love to travel, so most of my paintings have been done in France, Italy, Ireland,Czech Republic and anywhere I have had the chance to visit.
I have always painted using lots of color, but now I am working on developing that color to another level. My future work is going to be based on using transparent color. This has always been a thought in the back of my head since I began using watercolor. I want to create oil paintings that have the luminosity of water color. See what you think when you view my latest work.